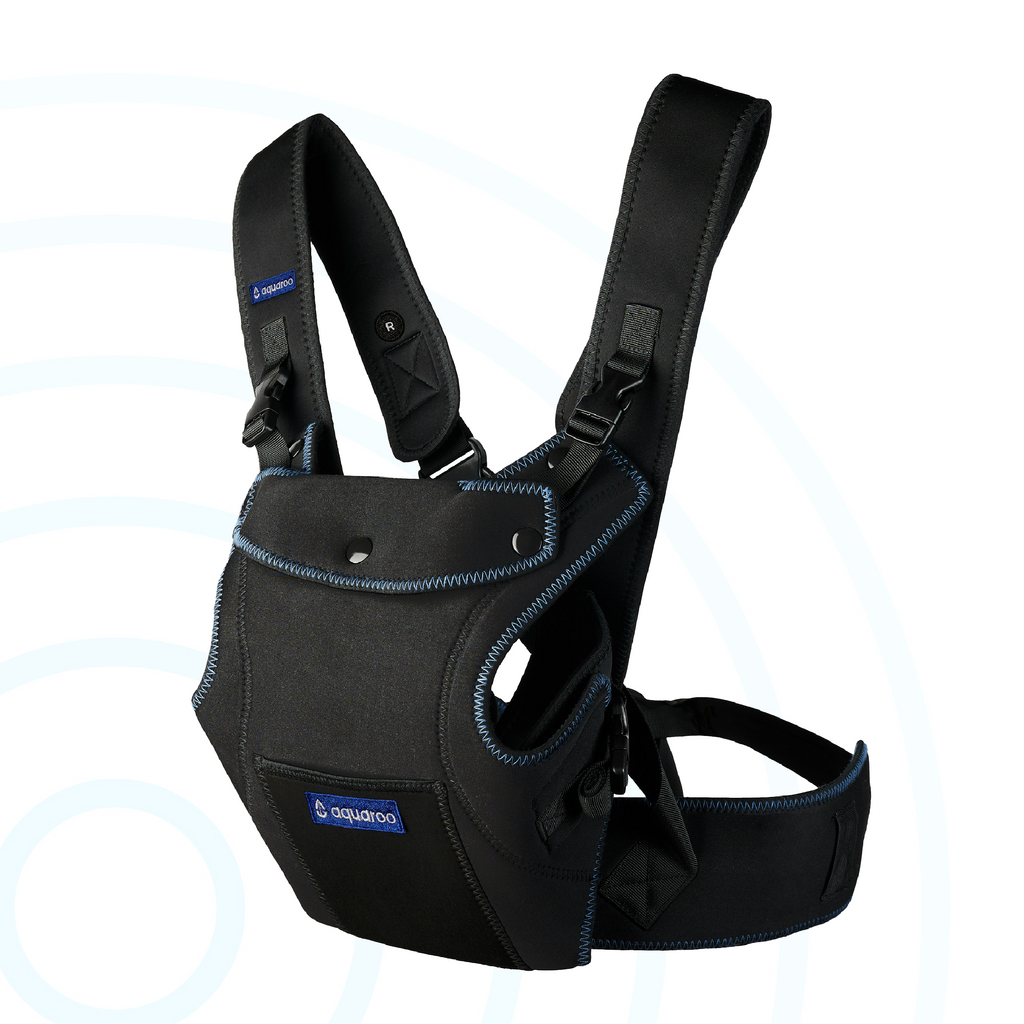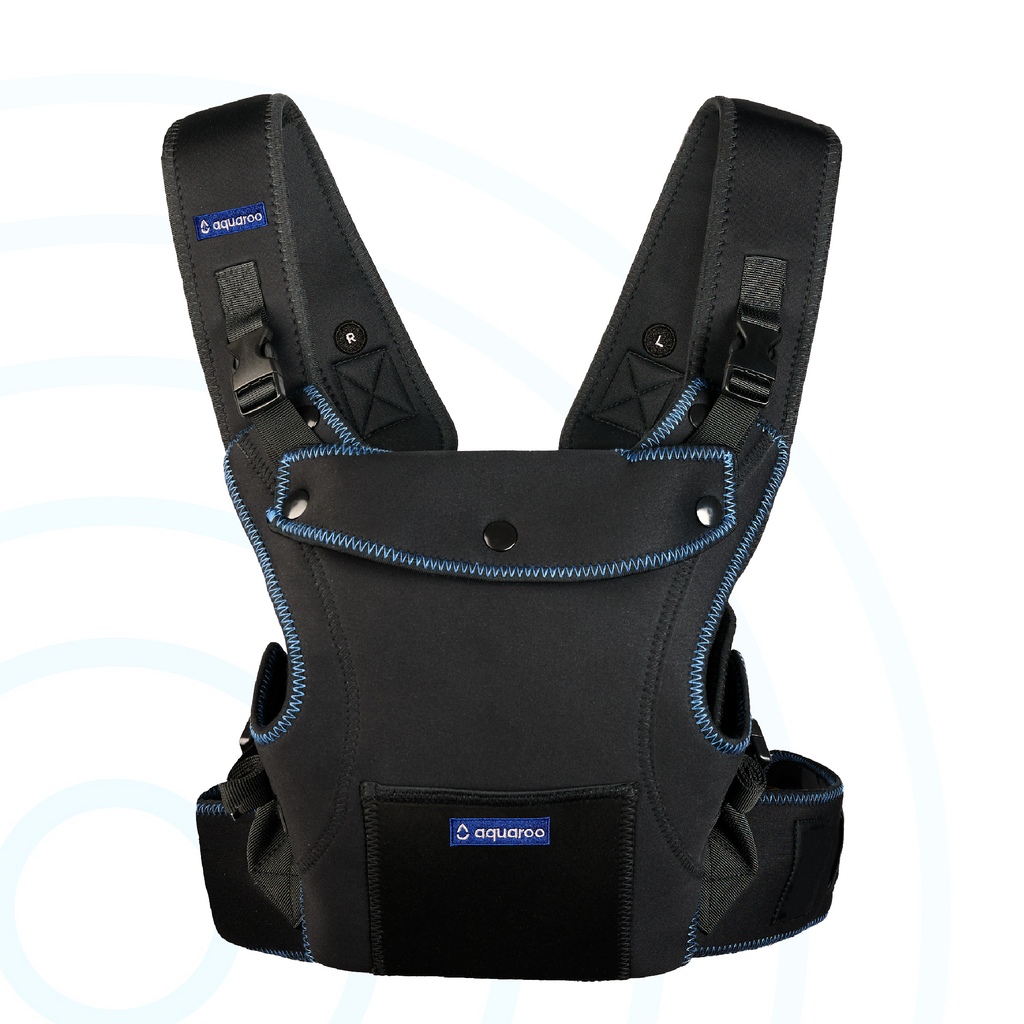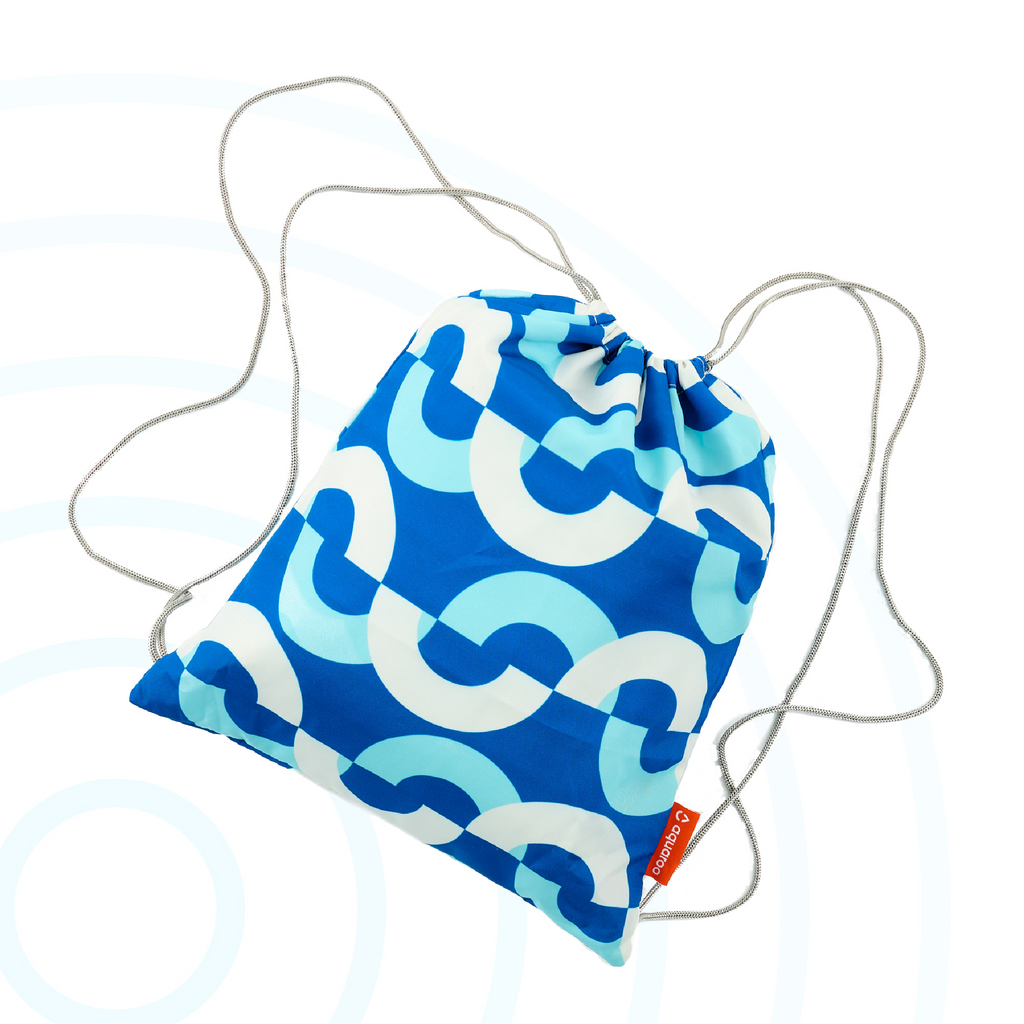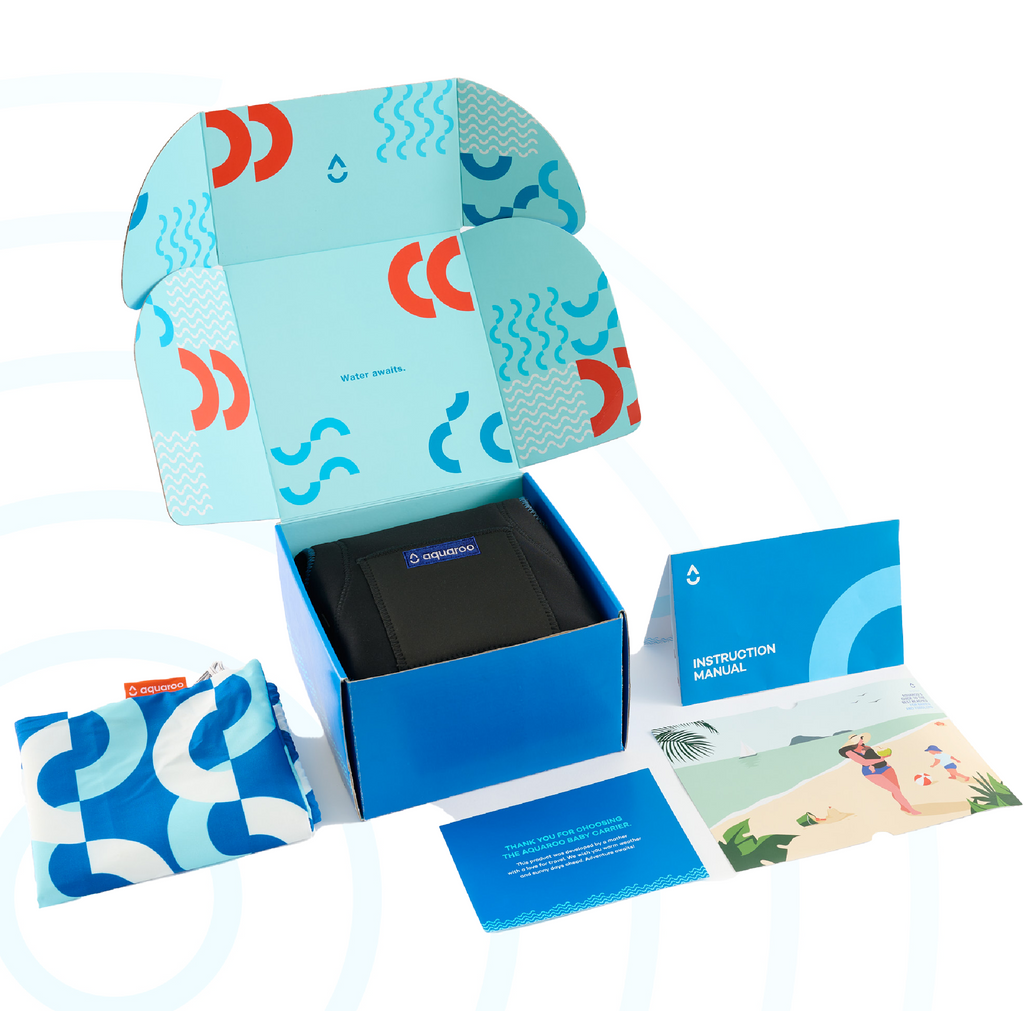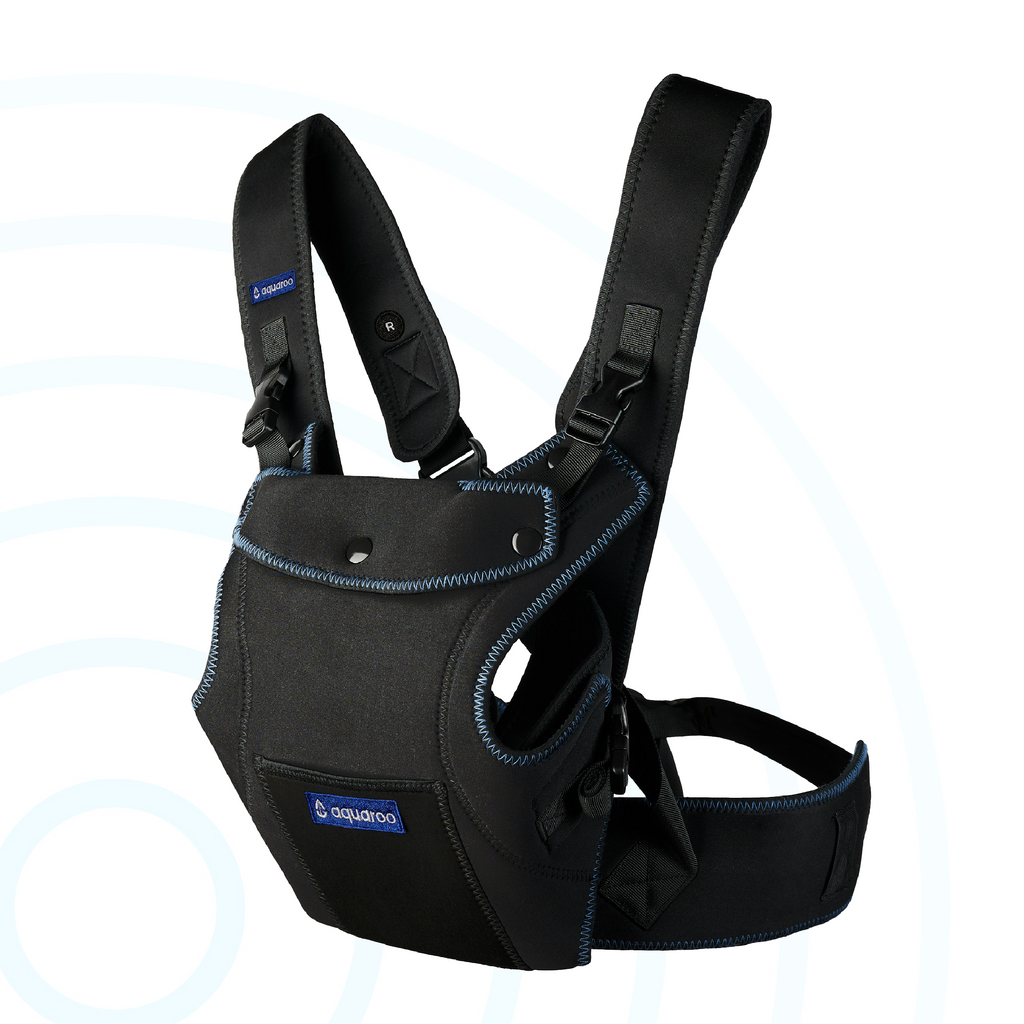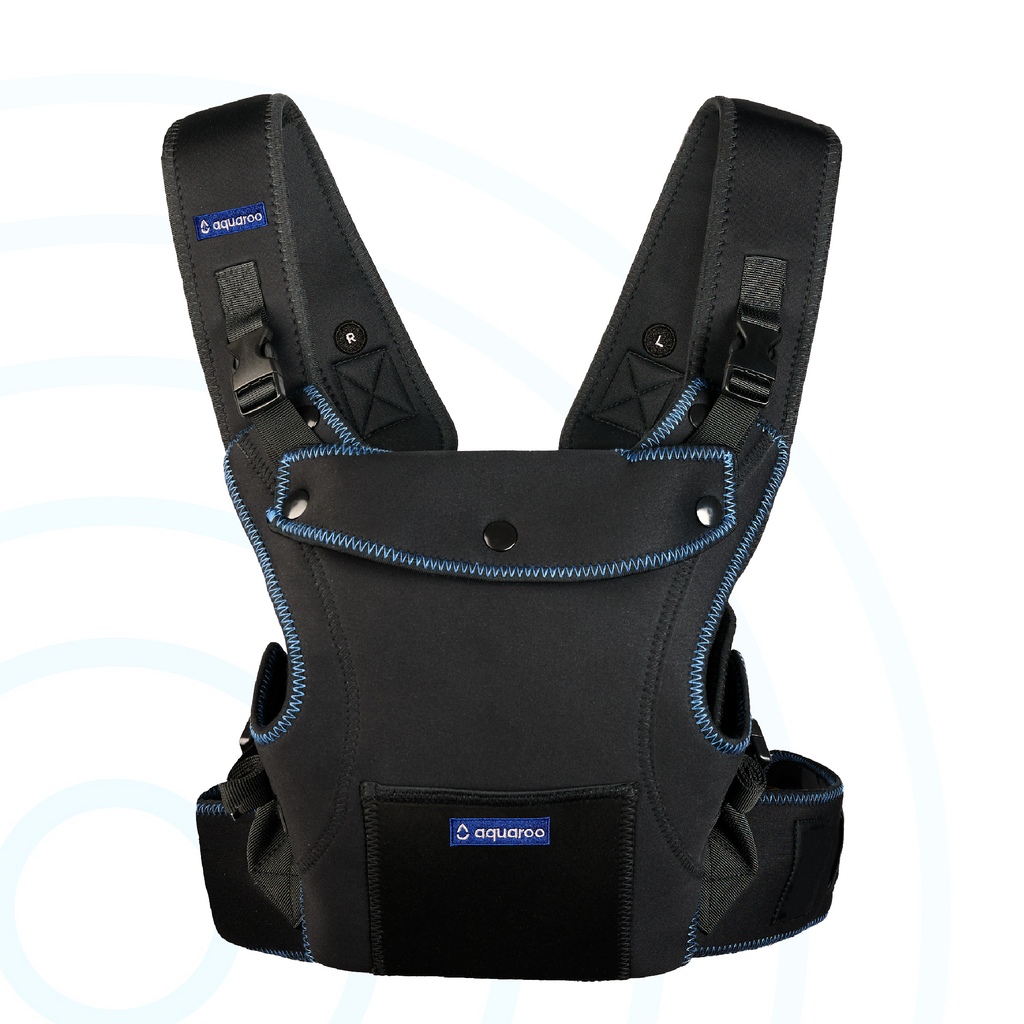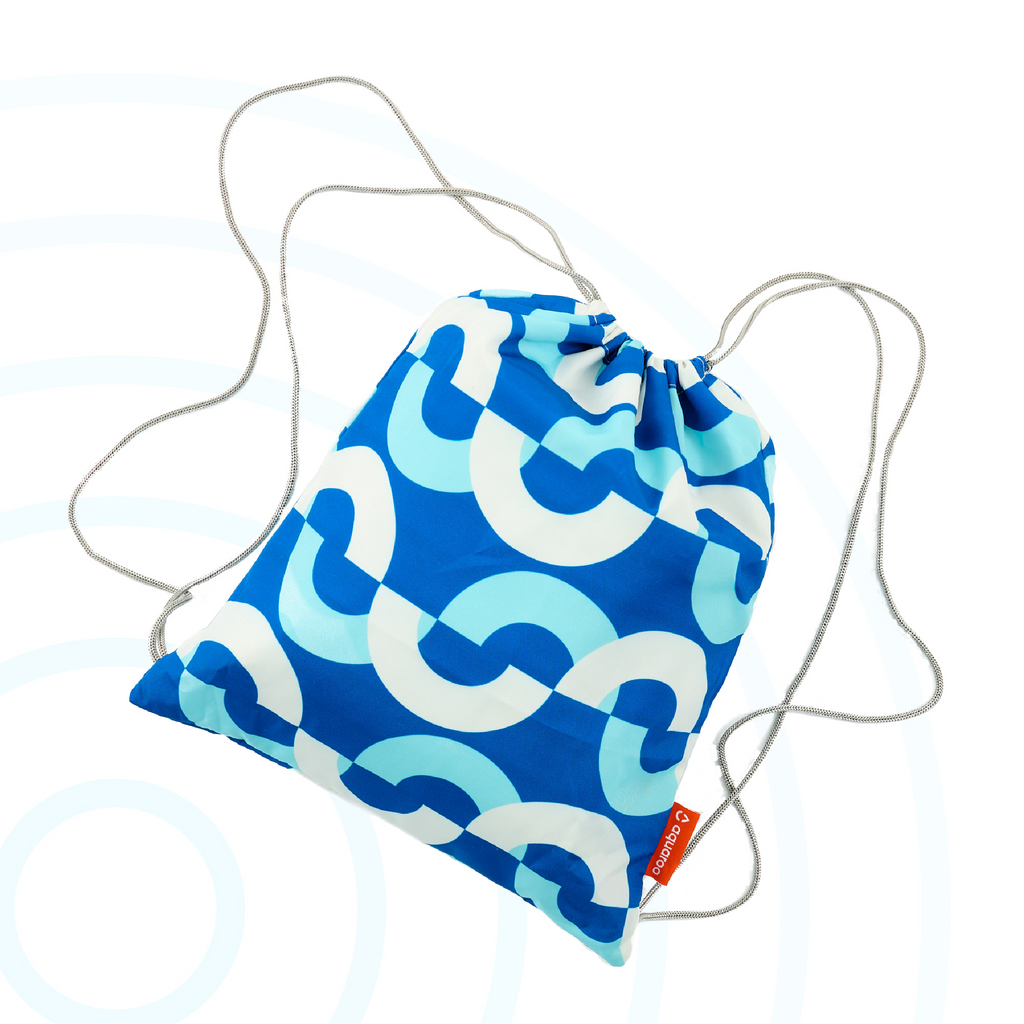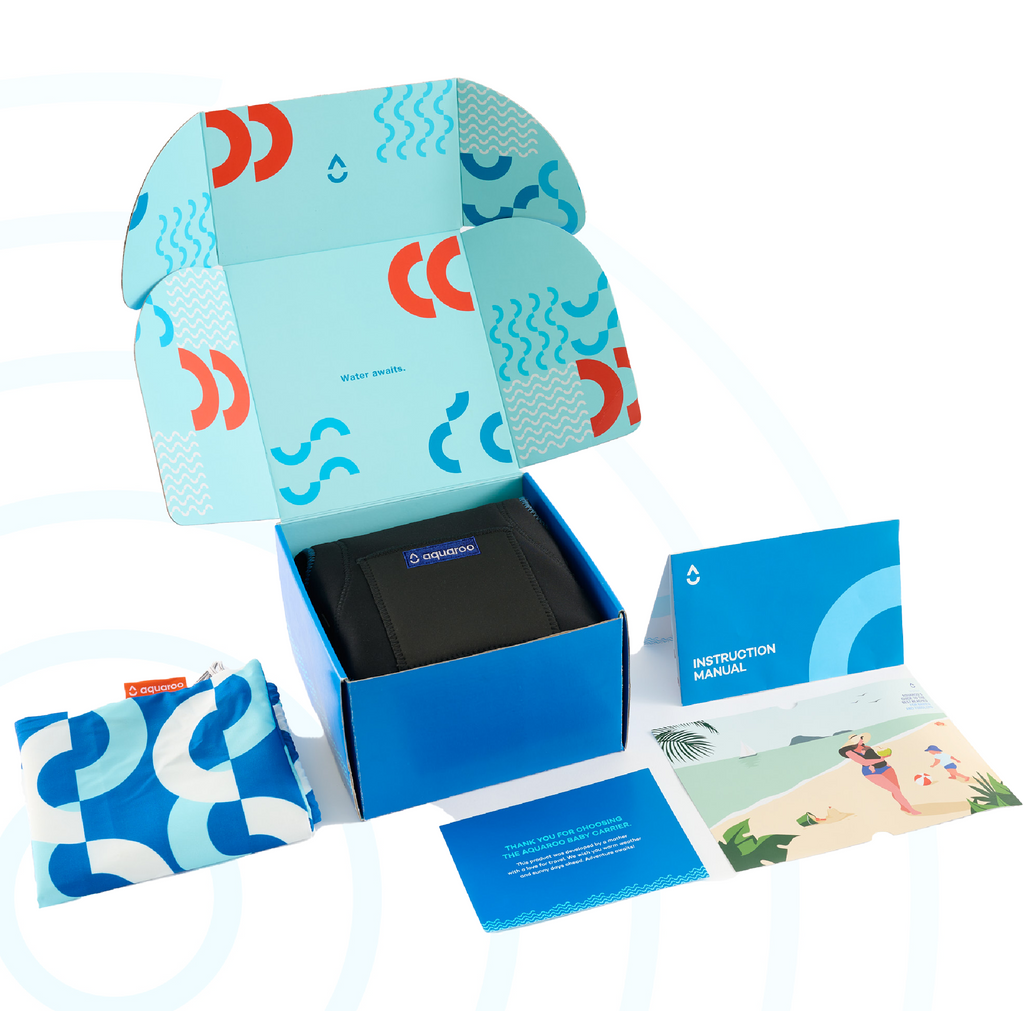 Made from the same material as wetsuits, the Aquaroo Baby Carrier is designed for the water.
The soft elastic trim and flexible head support will keep your child all smiles whether facing inward or outward. Swim time just got a whole lot easier.
Materials & Care
Materials: 85% neoprene, 14% polypropylene, 1% polyester
Care: Follow These Cleaning Instructions Immediately After Use:
- Hand rinse with cold, fresh water. Sand, salt, and pool chemicals (such as chlorine) can shorten the lifespan of the Aquaroo.
- Never rinse with hot water. Hot water destroys neoprene's flexibility.
- Hang inside out to drip dry. Dry and store away from direct heat and sun. UV rays ages neoprene more quickly.
- Completely air dry before storing.
- Store on a hanger or lying flat. Folding or cramming the Aquaroo can weaken the neoprene.
Usage Guidelines
Read and follow all instructions and warnings before assembling and using Aquaroo. Keep instructions and warnings for future use.
- Wear Aquaroo in front of you so you can see that your baby's head and shoulders are above water at all times.
- Never wear on your side or back.
- Check for ripped seams, torn straps or fabric and damaged fasteners before each use.
- Only use the Aquaroo in still, calm water.
- Only go into water depth where you can maintain control.